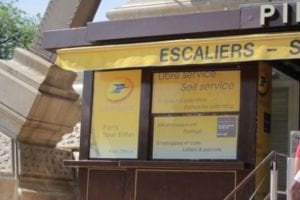 Back in my consumer-packaged-goods days, my personal world travels always included the local markets.  Deciphering the inner logic to the packaging, merchandise assortment, and store environment was a fun way to unlock a particular culture's attitudes, behaviors, and cultural idiosyncrasies.
These days, my world travels lead me to the local post office.  So much self-improvement advice has been hurled at the U.S. Postal Service recently that perhaps we can learn from our overseas equivalents:
1.  Location, location, location. This summer my family visited the Eiffel Tower in Paris.  Guess what I saw?  Millions of people buying postcards and La Poste built into the base of the monument itself.  Hmm, locate yourself where millions of motivated customers – I mean, tourists – already gather?  Or set up shop in town and hope they come to you?  You can buy cool Eiffel Tower stamps there that are franked with the E.T. mark and the date.  Great souvenir.
2.  Did I say location? Yup, still important.  Post offices around the world locate themselves inside frequented places of businesses like supermarkets and drug stores. In Canada, you can often find a full-service post office inside Shoppers Drug Mart, which is Canada's biggest pharmacy chain. Retailers understand convenience. The USPS needs to catch up.
3.  Entertain me. I still love getting packages in the mail, an experience that email can't replace. Walk into your local post office in France and you'll see their mail packaging line in fashion colors.  Lime!  Magenta! Pear!  Since when did we have to settle for manila, white, and kraft brown?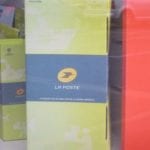 Do you have a postal experience in a foreign country?  Tell us about it, and we'll post it on our blog.
–Sari McConnell at smcconnell@conformer.com