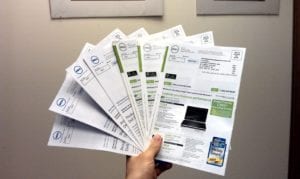 I am happy to see that corporate America is hitching a ride on the eco-friendly bandwagon, but if their actions don't match up to their message, it can spell trouble.
I just received a Dell catalog full of energy-saving claims printed on recycled, FSC-certified stock. Good for Dell, right? Maybe not. I received seven catalogs.
Recycled FSC stocks are great and energy savings is good for all of us, but let's not overlook the basics of list hygiene. Dell's mailing list smells worse than a NYC subway during a June heat wave. Of the seven catalogs dropped on my desk, four were addressed to employees who haven't worked here for eight years.
I know the folks at Dell know a thing or two about good marketing. So how does this happen? What is the frequency with which catalog marketers purge their lists of old contacts?
-Bob Makofsky at bmakofsky@conformer.com