This morning, my colleague asked me if "Fringe" planned on using Conformer mailers to ship alien body parts in future episodes.  It's been a fun week.  (Read: Conformer on FRINGE)
Sci-fi humor aside, last week Agent Olivia Dunham opened a Conformer mailer and pulled out a hardcover book titled If You Meet the Buddha on the Road, Kill Him! on "Fringe."  You may have noticed that the bubble sack wrapping the small book inside was total overkill (no pun intended), but we forgive the television producers.  The Conformer paperboard mailer works beautifully without the bubble wrap because it conforms to the contents and eliminates shifting, while creating a 360 degree periphery of protection.
Nevertheless, "Fringe" has let our secret out of the bag, compelling us to share our plans to launch the new Conformer corrugate mailer very soon.  This new product is designed for heavier items, this new product creates the perfect package for items that might otherwise ship in a corrugate box.  So what's the advantage?  The Conformer corrugate mailer conforms to its contents, eliminating the cost of shipping dead space and the cost of excess packaging fill.  Plus, no box assembly is required, which dramatically reduces fulfillment costs.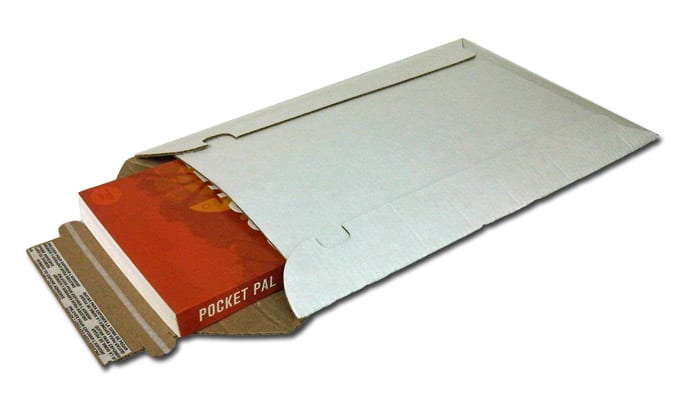 Bubble wrap is so often misused and overused that we don't even recognize it as a fixable problem anymore.  A hardcover book is not fragile, and several more cost-effective and eco-friendly options can prevent damage from shifting inside an oversized box.   It is indeed a fixable situation.
So now that you're on the inside track, stay tuned for the official launch of the Conformer heavy-duty corrugate mailer!
–Sari McConnell at smcconnell@conformer.com