After nine Hall of Shame blog posts where we have poked holes in corporations' missed marketing opportunities, postal blunders, and environmental lapses, I received a mailing today worth highlighting for its excellent execution.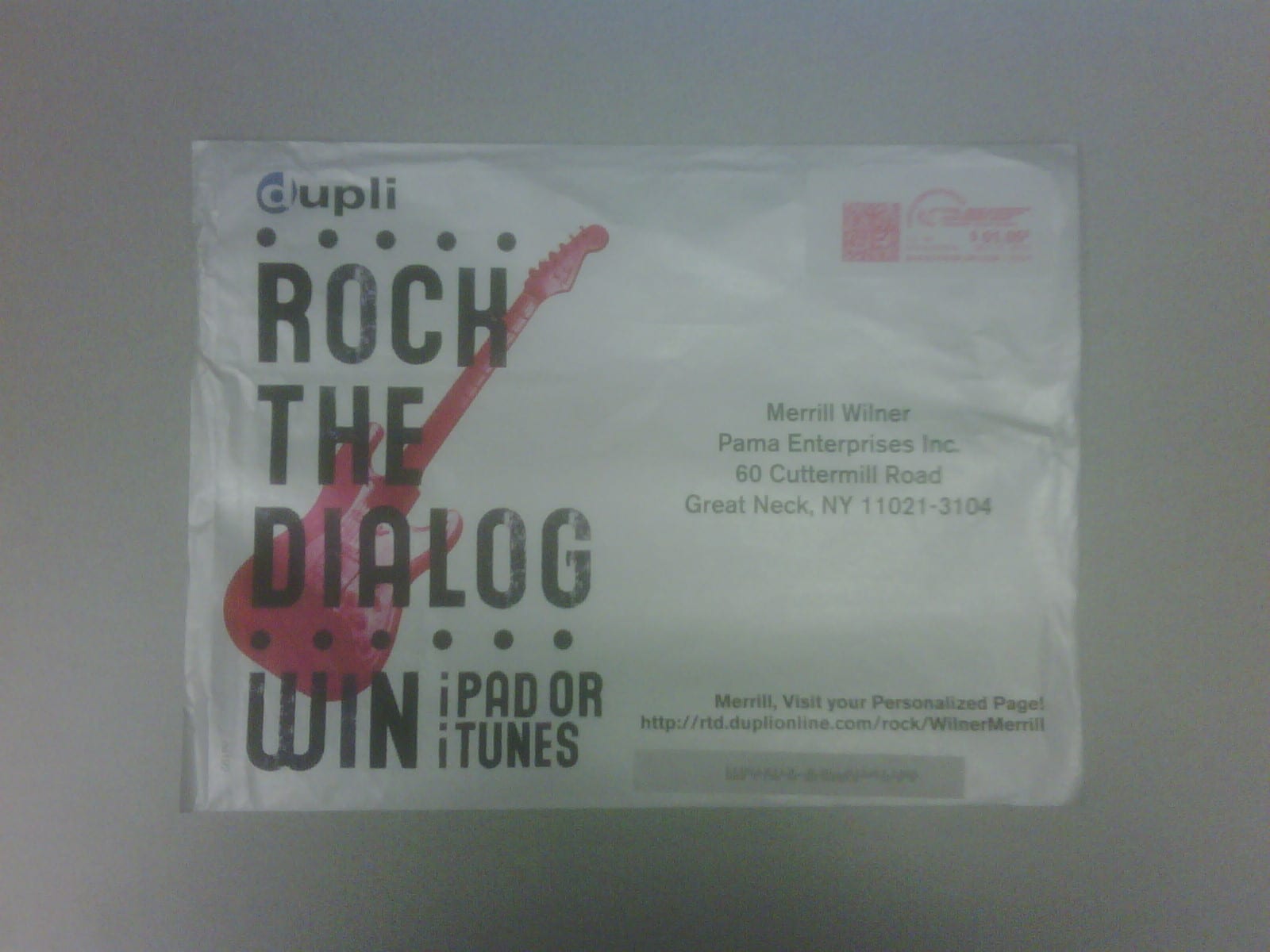 Dupli, a Syracuse, NY-based envelope and marketing collateral printer, did a great job bridging the offline and online worlds with a recent promotional mailing. Besides the… integrated a personalized URL, a QR code, and custom message, along with an intriguing offer to win an iPad for completing a web survey.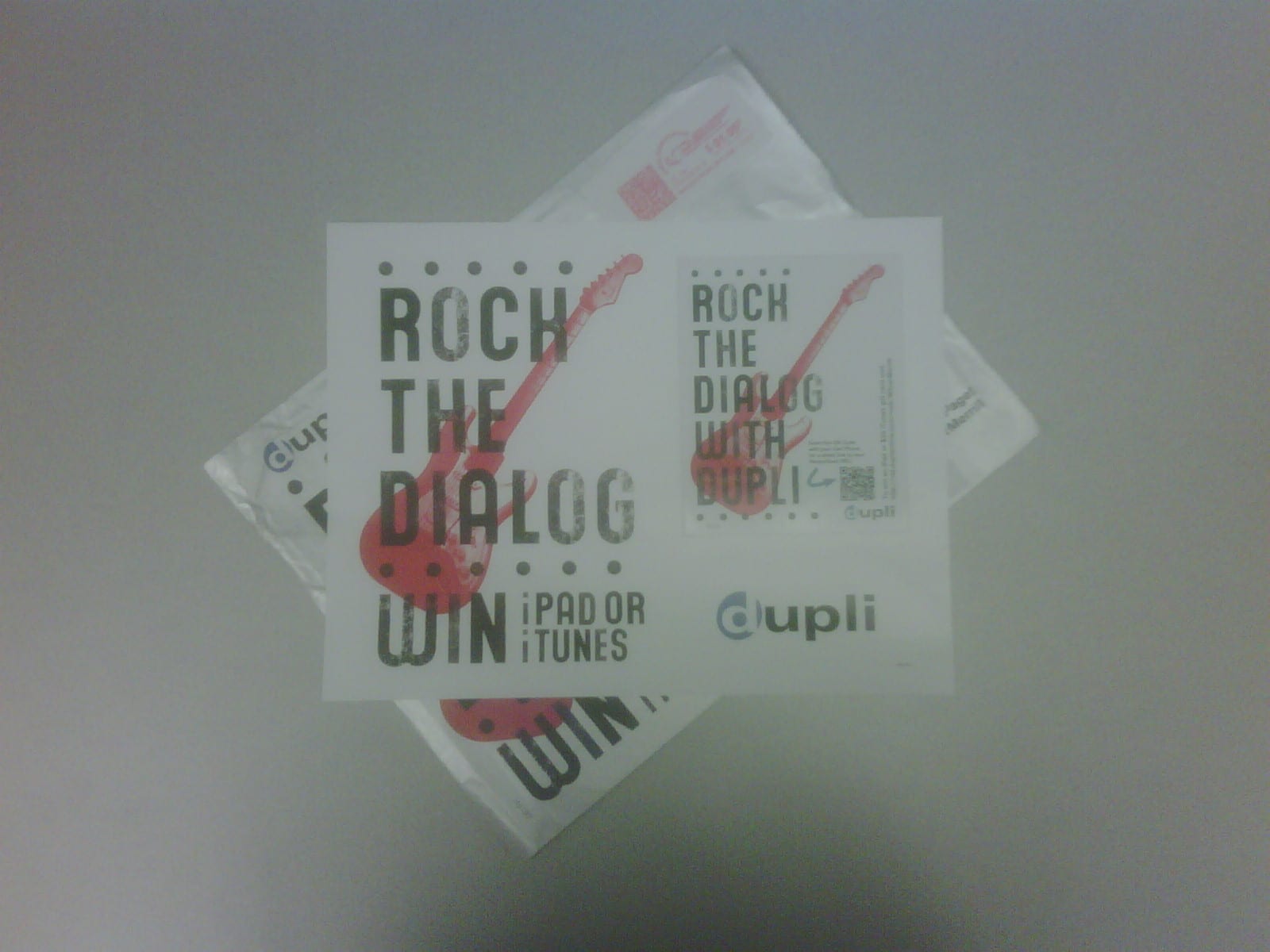 Separating themselves from the clutter of everyday mail, Dupli used the envelope to promote their marketing message.  They proved that envelopes are more than simple message carriers, but vehicles for interactive communications.
-Bob Makofsky at bmakofsky@conformer.com