While I love both my children equally, occasionally one of them will do something that deserves an extra squeeze.  As far as Conformer fans go, Northwestern University gets an extra squeeze from me today.
The Kellogg School of Management at Northwestern started using Conformer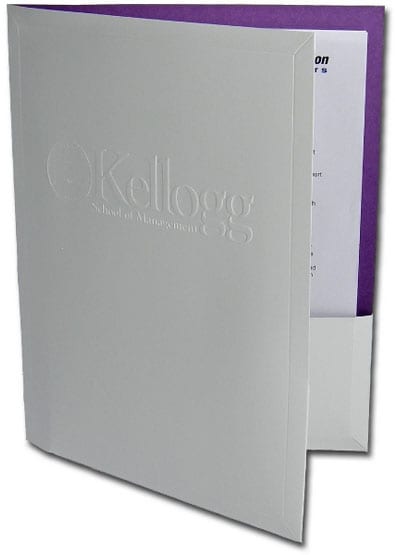 folders last year, and not just in admissions.  As America's #1 "marketing school," they understand that a folder in the hands of prospective students, recruiters, alums and CEOs represents their brand to everyone coming through their doors.  Prior to Conformer, Kellogg used a laminated, reinforced folder that was as eco-friendly as a diaper in a landfill, and their need for durability came at a high cost.  Kellogg's new Conformer folder is FSC-marked, and its strong construction eliminates all expensive reinforcement features.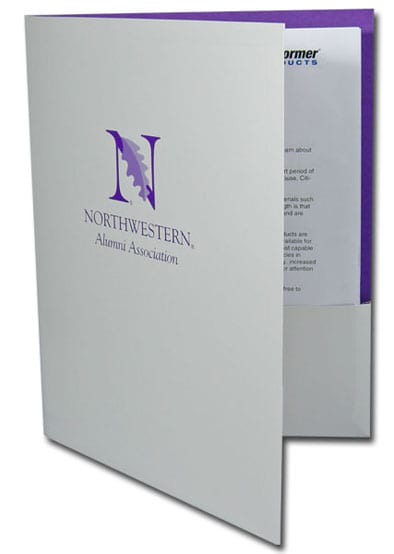 Enter the Northwestern Alumni Association.  They liked the fresh look of
Kellogg's new folder and its versatility for alumni functions.  It holds an NAA pen gracefully, and organizes multi-sized literature that used to slid around the old folder when opened.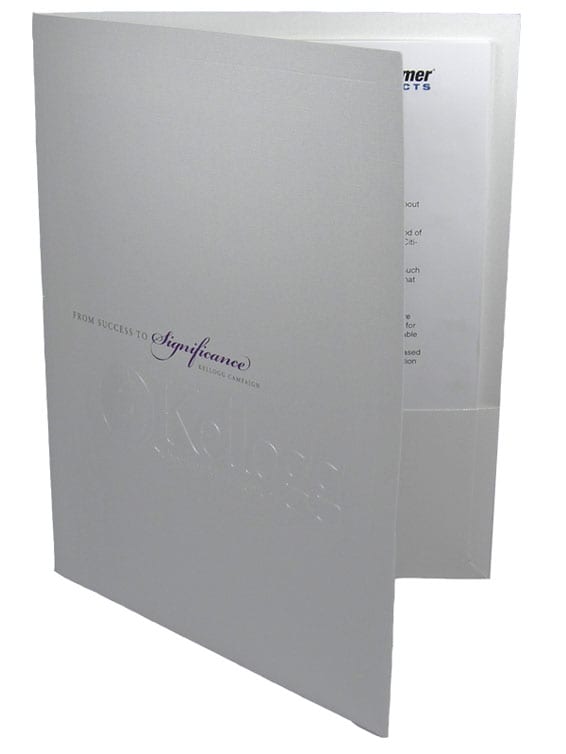 Kellogg, Part 2.  Now using an eco-friendly folder campus-wide, Kellogg used a Conformer folder to kick off their capital campaign for a new eco-friendly building.  Conformer won a PEAK Award of Excellence for this execution.  It's a real beauty.
Northwestern Development jumped on board as well.  Traveling many miles to meet with alums, the development folks liked the fact that a Conformer folder would arrive alive with them.  Folders looked great off the press, but were they durable enough to withstand the rigors of actual usage?  You bet!
Recently, NU's famed Medill School of Journalism ordered the Conformer paperboard mailer.  Those smarties know that their correspondence to newly admitted students could mean the difference in converting an admitted candidate to an attending student.   Even an NU scarf fits inside.  Goodbye, ugly bubble mailer!
So extra hugs to Northwestern University today for totally and completely getting the value proposition of Conformer Products — durability, versatility, brand-friendly, and eco-friendly.  Go, Wildcats!
-Sari McConnell at smcconnell@conformer.com