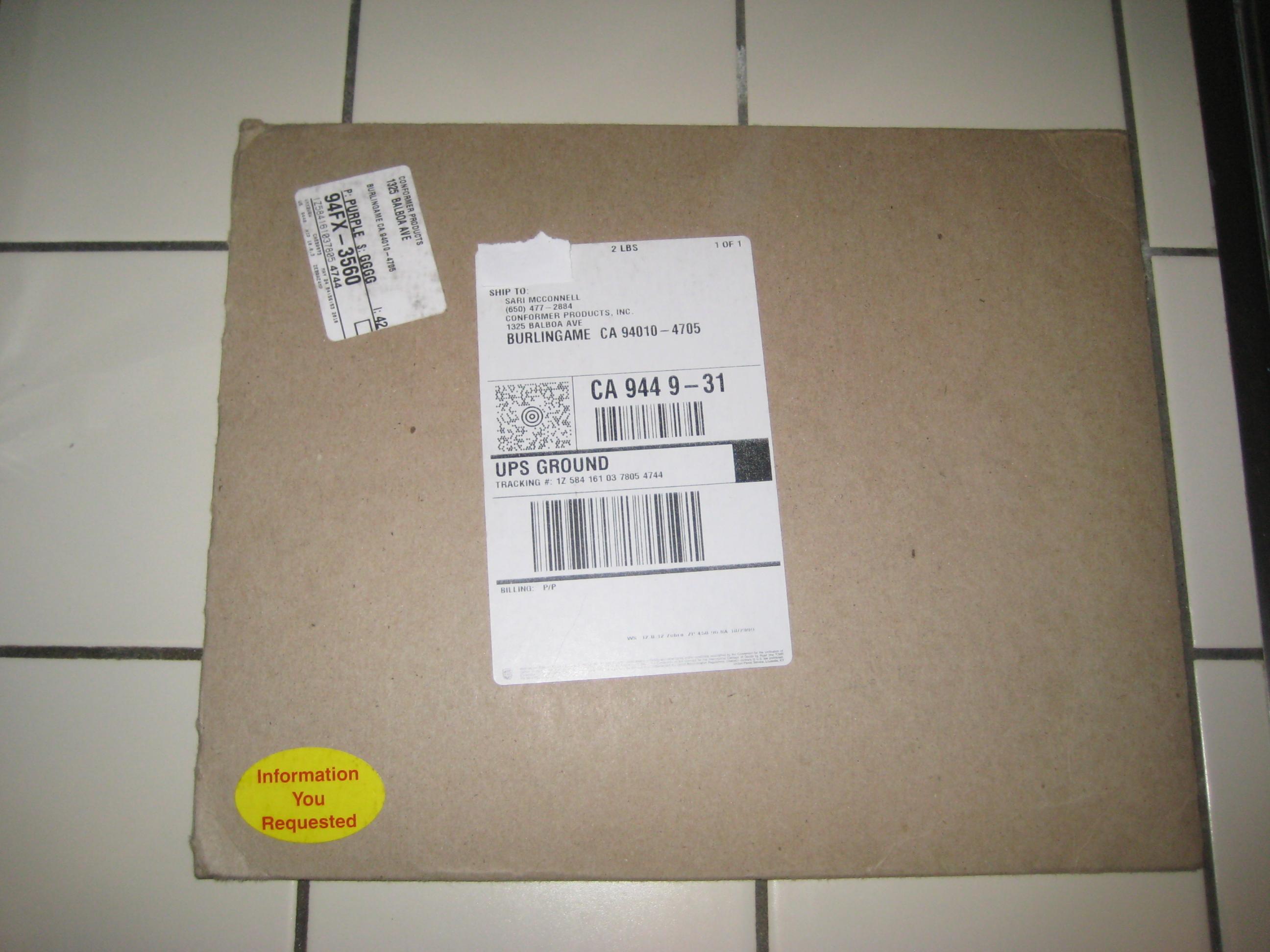 As a mother I can tell you that actions speak louder than words.  Every day I've got to model the behavior I want my own kids to adopt, or I'm just wasting oxygen.  I'm not saying it's easy, but you've got to walk the talk.
Speaking of which, this week's Hall of Shame entry comes from a print manufacturer mailing its sample kit to distributors — influential members of the trade who determine which printers get their customers'  business and which don't.    I requested a sample kit last week from a printer whose quality I wanted to evaluate.   This is the package I received (pictured).
How do you sell the value of print and the value of your print services and mail your samples in an ugly brown, and yes, unprinted mailer? I tactfully blocked out the name of the manufacturer who sent this to me,  but really, there wasn't much to block out.  The only print featured on this package was the mailing label.  And of course, the small yellow sticker valiantly attempting to overcome the drabness of this package with its "Information You Requested" message.
And perhaps that message gets to the crux of the problem.  A potential customer may be asking for "information," but they may be seeking evidence of something much bigger:  Can you get the job done right.  Do you do quality work?  Do you demonstrate good judgement and can I trust you as a business partner ?
When I get a package that looks so utterly lacking in self-confidence, I have to say NO.  And when I get a package from a printer that looks like this, well, that belongs in the Hall of Shame.
-Sari McConnell at smcconnell@conformer.com